The Best Invisible Dog Fences in 2020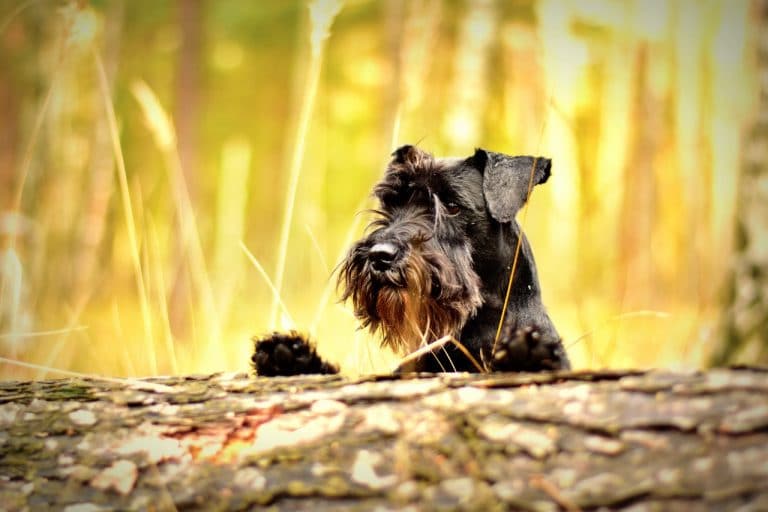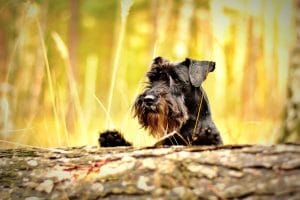 Some dogs are born to wander.
While it's good to know that our canines can also suffer from wanderlust, most of us know that can cause some serious problems when they get going too far. Luckily there's a solution that works for most pets and their owners readily available.
Invisible dog fences are one of the best solutions ever formulated, and most people will quickly find that they're a better alternative to their dog wandering off. Check the comparison of some top models on the market in our invisible dog fence reviews.
But, before we dive into our recommendations, let's take a look into what makes invisible dog fences a great solution for the majority of canines and their people. After this you can find invisible fence brand reviews.
Reasons to Use Invisible Dog Fence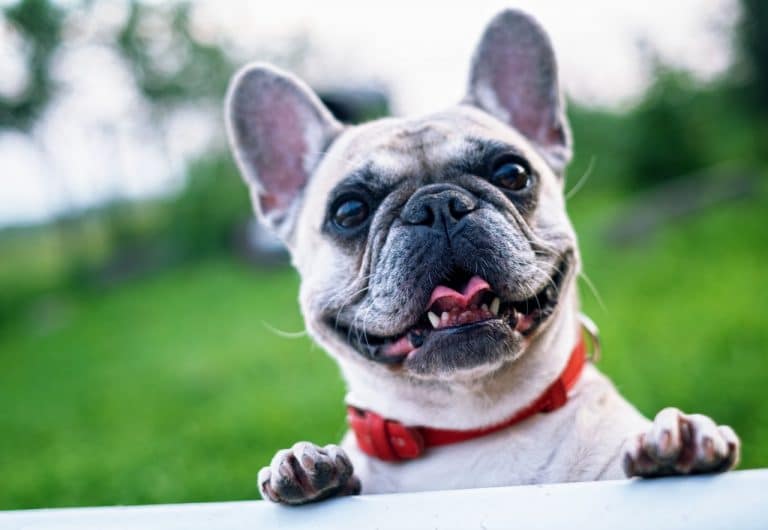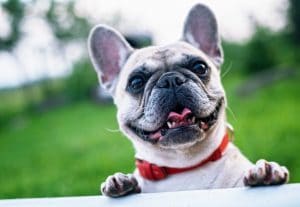 Invisible dog fences aren't really a requirement for all people, but if your animal is driven to roam they're a great option. In addition to keeping your pet safe, they can also keep other people safe from being frightened by your animal if they're of the horrifying type.
They make an ideal solution for leapers as well since they can't really be jumped over or avoided just because your mutt has the agility of a squirrel. Some of us know the frustration that accompanies a dog which can make it over the neighbor's fence after all.
The most common usage for them is to help avoid having to install extensive fencing and all of the associated costs and physical upkeep that's associated with them. The prices often look high until you calculate the costs of a physical fence.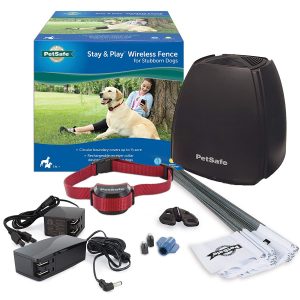 Of course, unlike a regular fence, they don't really keep other critters out either. This is because the whole affair is powered by a collar around your dog's neck.
The best part is that they're easier to install than a normal fence. Even if you're technically inept and don't know much about electricity beyond it coming out of the outlet, most people have the skills to install one with minimal difficulty.
Principle of Invisible Dog Fences Work
Invisible dog fences are something of a controversial issue, due to the fact that they use an electric shock to keep a dog in the fenced in area.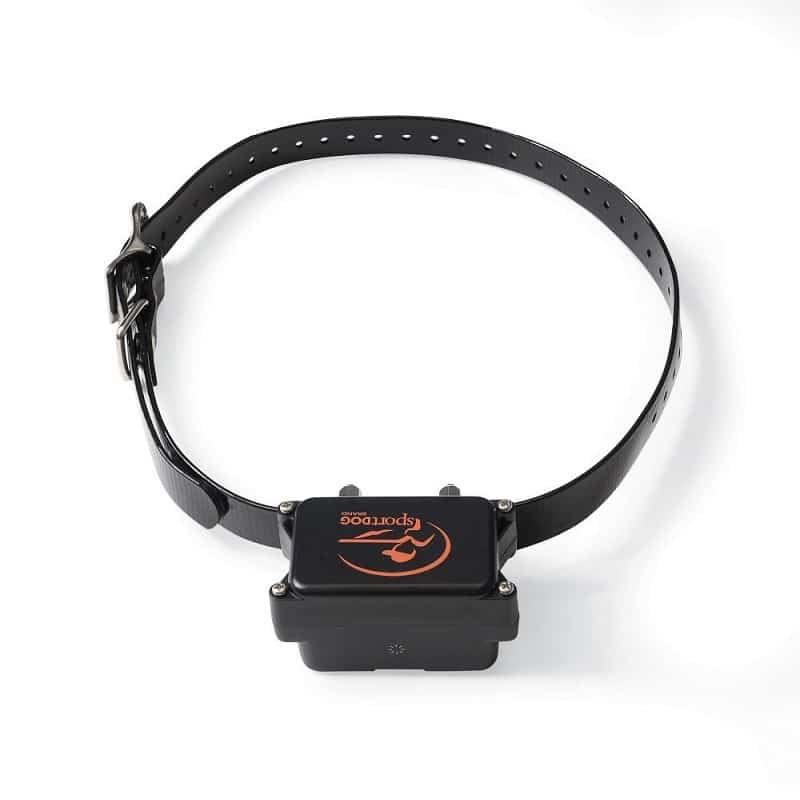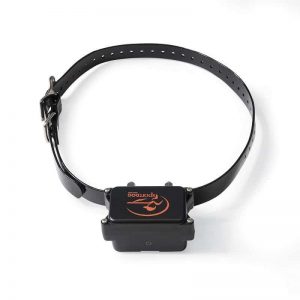 There's an unfortunate conflation that occurs with shock collars, which are generally considered inhumane, due to the fact that both use electrical current as a deterrent from the dog leaving the area you want to keep them confined to.
They're extremely safe overall. The charge generated isn't as direct as most people imagine when they hear them referred to as "electric fences" and is instead a static discharge.
If you've ever tried to get off a trampoline in your socks on a dry summer day then you know exactly what will happen: a quick snap that's surprising with minimal pain.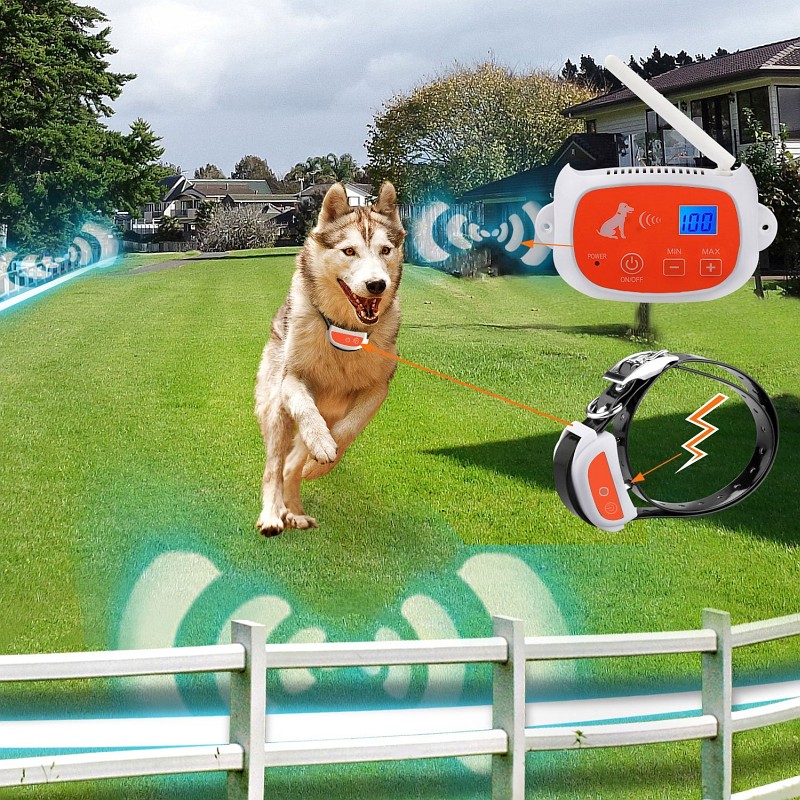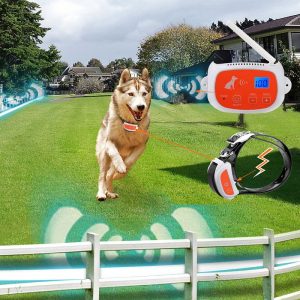 In addition, most of them will have various settings to accommodate a wide range of dogs and with some training, you can actually get down to a minimal shock which will just be a gentle reminder that a dog isn't supposed to leave the immediate area.
We'll talk about training towards the end of the article, just be aware that you can't just throw one of these fences down and hope your dog understands why they're being shocked. It's still going to take some effort on your part.
Difference Between Wireless Electric Dog Fence and In-Ground?
The biggest distinction in your fencing is going to come with the two different types of invisible dog fence.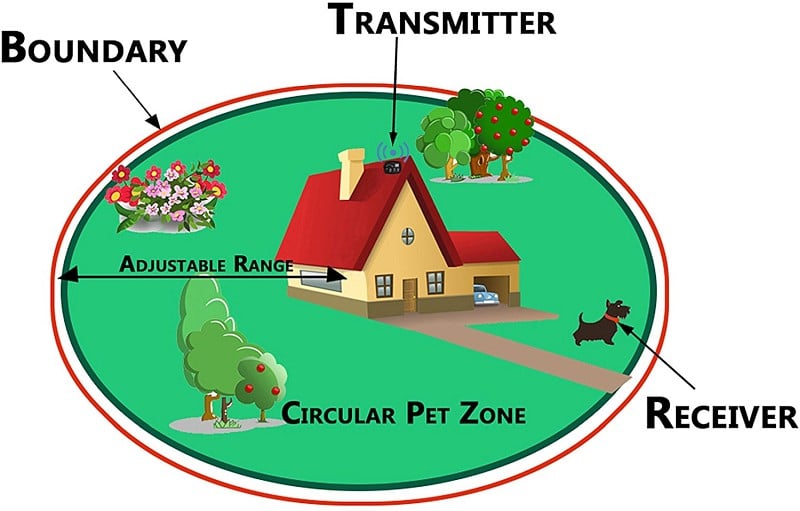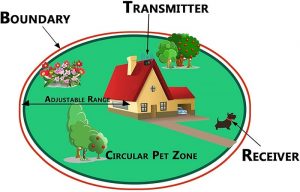 Wireless fences are the easiest to use. They use a radio transmitter and allow for a certain radius of movement within them. Unfortunately, they can also be a little bit more difficult to "fine-tune" and they may not be the best option if you're planning on keeping your dog out of a pond or a specific area in the yard like your vegetable garden.
If you move regularly, or you're not too worried about specific areas, however, the convenience and ease of use may outweigh the relatively minor cons when it comes time to pick a fence.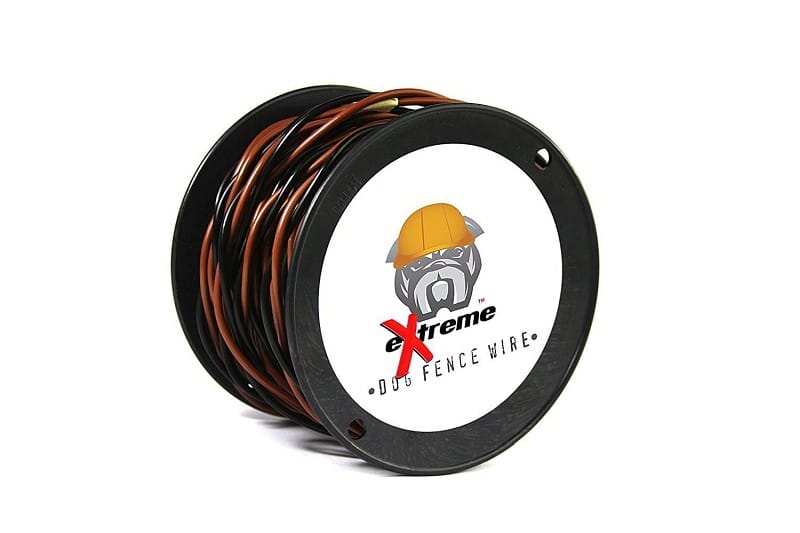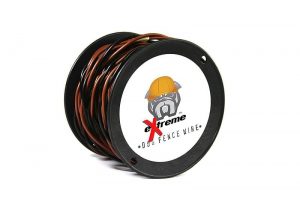 In-ground fences are more complex to install, but allow for a great amount of customization when you're putting them in. If you have an irregularly shaped yard or even if you're just trying to keep the dog out of a specific area they're an ideal solution.
They're also a lot more stable, if you need some super well-defined boundaries then you should take a closer look at these. You're going to need to get digging, however, and they're much more difficult to repair or replace due to their nature.
So, essentially:
Wireless fences are the best electronic fence for dogs for those who aren't concerned with being able to shape their boundaries.
In-ground invisible fences are best for those who are planning on making more complex arrangements with their fence.
Training Your Dog for Your Invisible Fence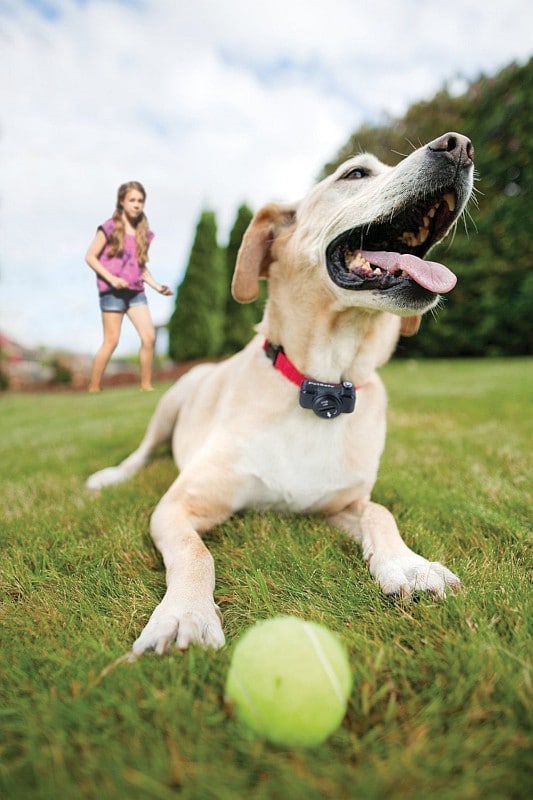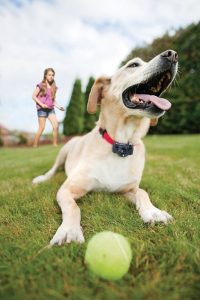 It's absolutely essential that you train your dog for your invisible fence. If they're not trained, a dog isn't going to understand why they're receiving correction and this will just lead to anxiety and a confused canine which isn't good for anyone involved.
Training them is quite simple, but it's best to do it in short sessions. Try ten to twenty minutes at a time and don't rely on the fence until you're absolutely sure that your dog knows what's going on.
As long as the dog in question is at least eight months old you'll be able to start training them. It's a fairly simple process, just do the following:
Begin with a tone only mode if your fence allows it. Boundary flags should be placed every few feet with in-ground fences as a visual indicator of where the border lies. Bring your dog to the edge of the fence and allow it to beep for a couple of seconds before you pull your dog back into the "safe zone." You want to get the dog to understand the tone means "back up."
Repeat this until the dog tries to get back inside the boundary by themselves.
After this, introduce them to the static correction mechanism by turning it on the lowest setting. If your pet doesn't react to the static, then you'll want to ensure the collar is working then turn the setting up by one point until they begin to avoid the boundary.
After this, you'll want to try to provide them with some distractions. Throw a ball, have a person walk by on the outside of the fence, be creative and think of something. Try multiple distractions and keep trying until you're sure the dog will remain.
After this, unleash them and let them roam. Play with them, see how they react to the fence. Keep this up for a couple of weeks, after which you can usually be sure that the dog is going to mind the fence.
Throughout the training use whichever positive reinforcement technique(ie: treats, verbal praise) you generally use when you're working with your dog.
Most dogs will get the hang of things pretty quickly, but some will be more stubborn. Expect at least a month before you can fully trust the boundary fence. You can also begin slowly removing the flags over a couple of weeks once you're sure your dog is comfortable with their new boundaries.
Some Additional Pointers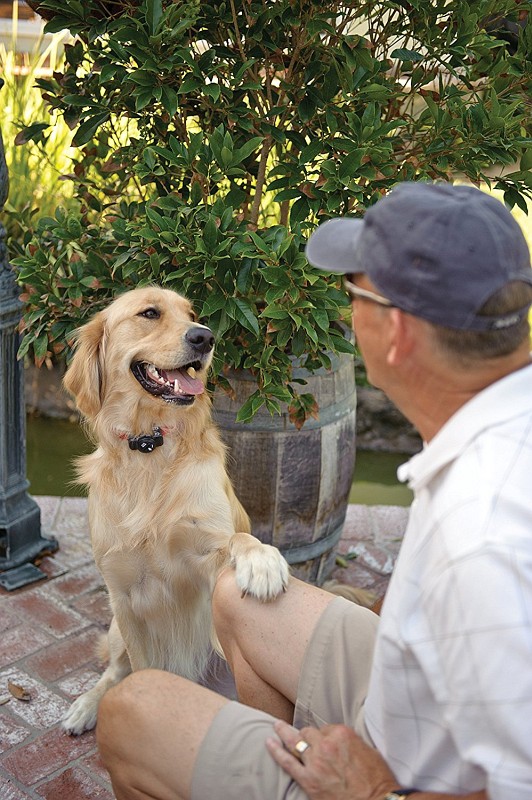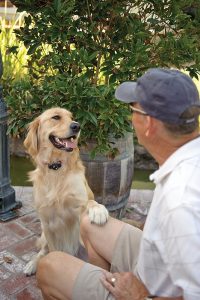 Before you finally decide if an electric dog fence is right for you, keep the following in mind:
They really aren't suitable for dogs under ten pounds, or heavier in some cases. Consider things carefully if you're a fan of miniature dogs.
Not all dogs will respond to even the strongest shock, use GPS collars in conjunction with the fence if you've got a truly stubborn mutt on your hands.
In-ground fences are going to require a considerable amount of time to install since you have to place the fences underground. Set aside a day for most properties and a couple of them for larger properties in order to ensure that you can get things installed.
Rent a fence trencher for truly large properties, you'll thank us for that tidbit if you're running a wire over multiple acres.
Always check for dead-spots with wireless fences, large pieces of metal like cars are the biggest sink you'll find but a lot of interesting items can cause some problems.
Keep the collar on, even if you think your dog has mastered the boundary limits. It only takes one badly timed run into the street and things will end badly for your dog.
Frequently Asked Questions
Is it safe for my dog to use invisible fence?
Experts said, that the static stimulation that's produced from an invisible dog fence is relatively safe. But if the dog got injured in one place every time, maybe it can hurt him. However, all systems have setting for its power, so you can choose minimal setting.
What is the best wire size?
It depends on dog. If your dog is agressive digger, you may choose thick wire, for other types of dogs no matter which size do you choose.
Can I place underground system wires above the ground?
So, it called underground system for a reason. Your dog can easily chew it, some incidents like disconnection can be possible to. Just follow instructions from the manufacturer.
Which type of fence is better? Underground or wireless?
Wireless dog fence is much more easier to install, but you may have some troubles with work if some obstacles near a house doesn't pass the radio signal. Check our comparison of this types in our electric dog fence reviews.
How deep do you bury an electric dog fence?
Wire should be buried in 1-3 inch depth for good signal working
What is the best best in ground fence for dogs?
The ultimate option on the market You can buy is Extreme system, it's not the budget option, but it worth it! Read again our extreme dog fence reviews above for more information.
What is the best invisible fence for large dogs?
Usually, all fences will be acceptable for large dogs, but carefully read characteristic when buying one of them and read instructions to choose appropriate level of shock. Do this steps too if you need invisible dog fence for small dogs.
Conclusion
Invisible dog fences are some of the most useful boundaries you can invest in, particularly if you want to maintain your property's view. Even escape artists can't leap over or dig under the fence, which means that with a bit of training you can be assured of the safety of your furry friends and that will leave everyone involved a whole lot happier and more secure.