So, you have the new little member of your family. Congrats! Your puppy is only a few weeks old, but he gives you a whole bunch of joy and love. There's no way little puppy's parents won't give all their care and attention to him. The most evident way to do it is to feed the puppy the best food that meets the unique nutritional needs which depend on the breed, size, and age.
The main difference between the adult dog food and the puppy food is that the latter contains more nutrients and calories intended to provide the growth and the proper development of a young canine. Then, similar to human babies, puppies have more sensitive stomachs, so they need more delicate and easily digestible food. That's why it's important to select special puppy food for them until they become mature.
The Best Puppy Food: What To Look For?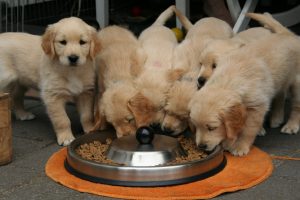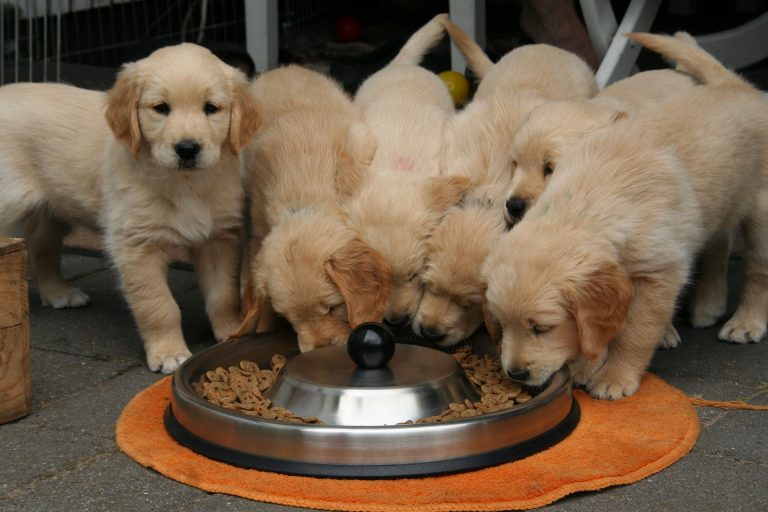 To choose the proper nutrition for your puppy, you have to read the labels very carefully. The best puppy food for has to be free from artificial flavors and preservatives, anonymous fat, by-products, and junk low-quality fillers. One of the most important information to look for on the best puppy food bag/can label is the AAFCO Nutritional Adequacy Statement, which should read either "All Life Stages" or "Growth".
Well, what should be there on the list of ingredients? First places on the list have to be taken by quality meats and healthy carbs sources. Not every puppy food must be grain-free, since not all the puppies have an allergy to grains, but if your puppy is prone to food sensibility, you should avoid corn, wheat, and soy in the contents of the best puppy food. Some sources of fiber considered healthier ones are: rice, barley, oatmeal, peas, potatoes, sweet potatoes, beans, and different vegetables. Puppy food for puppies usually includes fruits and berries, as well as herbs, greens, extracts, and supplements to bring as many vitamins and minerals as the growing puppy requires.