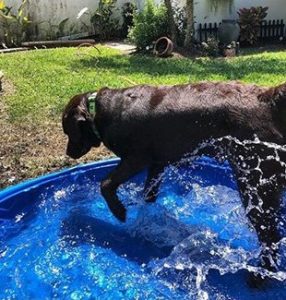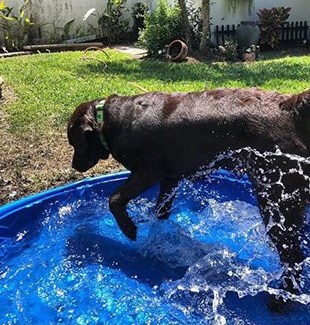 It seems like there's just about everything for canines these days, from electrically heated beds to carriers with folding out sides for extra room, there are even dog pools for dogs. Far from being a gimmick, these useful pools have a number of features that are great for canines.
Why a Pool for Dogs?
If you're looking into getting one, you probably already have a use in mind for it. Most of us would just assume they're for bathing, but they can be an amazing tool for allowing your dog to cool down in hot weather as well.
There are of course less practical applications, including recreation for your animal. A lot of dogs, particularly those that were bred to go after waterfowl while hunting, greatly enjoy the water anyways, so why not make a small investment in their happiness.
Apart from that, breeds that shed and drool a lot will be able to shed in the water and wash off the dried on saliva with little to no difficulty thanks to these handy dog pools. Every dog can benefit from an occasional bath, and it's a great thing for you if you let them shed in a dog pool. It will keep the excess hair in the water, rather than on your floors and furniture if you use it regularly.
You might be asking yourself why you wouldn't just use a kiddy pool, and the answer isn't quite obvious. So here's the rundown: dog pools are made for your dogs. While kiddy pools are generally made of thin and weak plastic materials, you'll find that any quality dog pool is made of much tougher stuff. It's generally more similar to the bed of a truck's material than to the weak, easily cracked plastic contained in a lot of above ground pools.