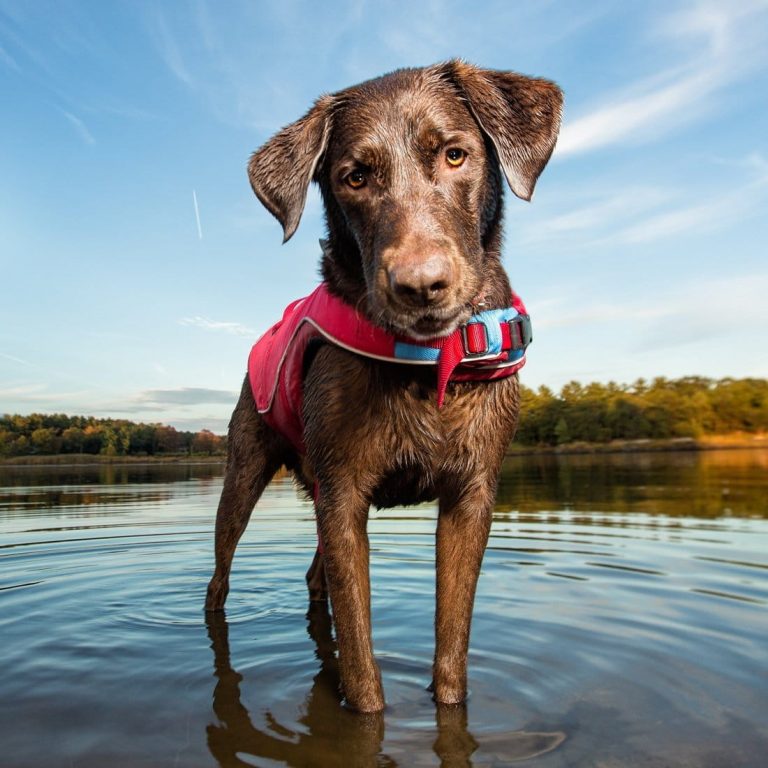 People may ask: "Why do dogs need life jackets? Don't they know how to swim?" Some dogs do know how to swim and really enjoy the water, but most dogs are not naturally good swimmers. Even for dogs that are good swimmers, there can be a number of factors that might make it difficult for them to swim. Rough water, bad weather conditions, fatigue, or distractions can all lead to tragedy when a dog is in the water. It's not just open water that can cause problems for dogs either. Even in a contained setting like a dog swimming pool or a lake a dog can have trouble swimming. That's why you need to have a life jacket for your dog with you at all times when you're near any type of water.
Even if you don't usually take your dog in the water or near the water there should be at least one life jacket for dogs in your first aid kit both at home and in your vehicle. With the number of record-breaking storms increasing each year there's a good chance that at some point you will encounter a storm that will cause flooding, and in any type of emergency flood situation, your dog will need a life jacket.
Why Do Dogs Need Life Jackets?
Dogs are like people in that their physical condition and natural temperament varies from dog to dog. Even a dog that loves the water, like a Labrador retriever, will have trouble swimming if it is overweight or if it's an older dog. A puppy can become so distracted by people nearby, boats, and all the noises on the water that it can go under the water in a second, and that second can be all it takes to end in tragedy. Even good swimmers wear life jackets when they go out boating, and your dog should always wear a life vest for dogs too. Or at least there should be a life jacket for the dog on the boat. Some life jackets can be heavy and bulky and make dogs too warm on a summer afternoon. But anytime a dog is near the water there should be a quality life jacket available for the dog. And remember, if You with your pet wanted to ride in a trip to the lake on a car, maybe You need the best dog seat cover to help the car not being scratched.