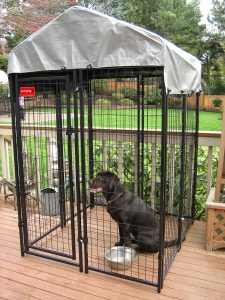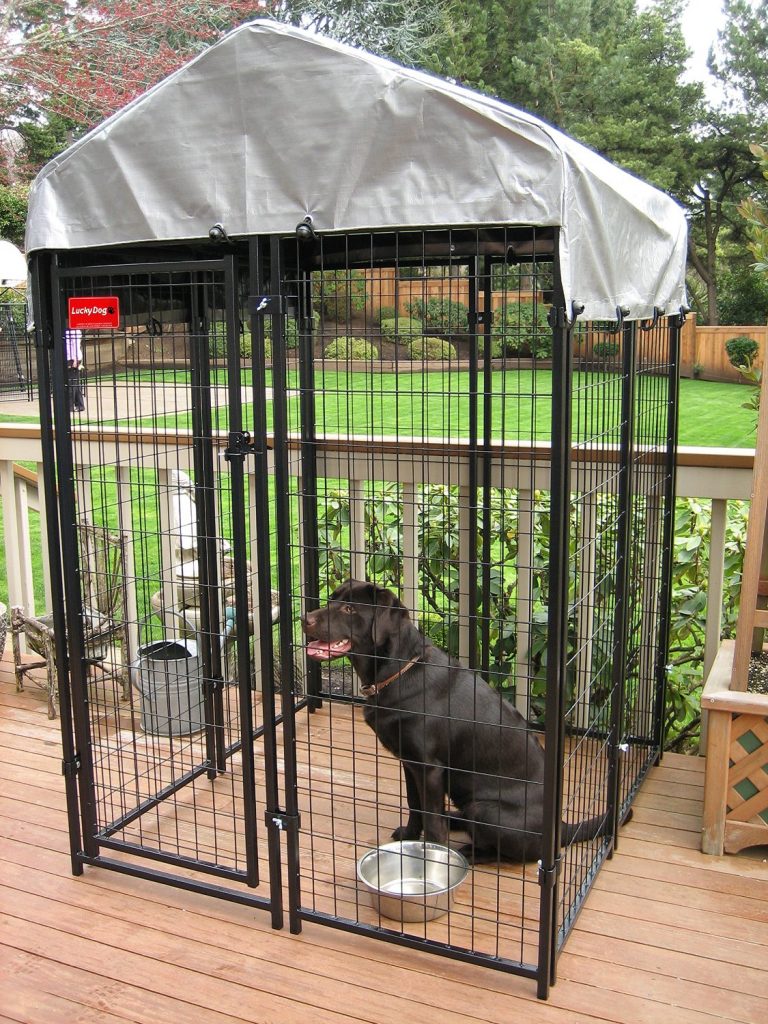 Dogs love to run and outdoor dog kennels are a great way to give your dog access to fresh air and sunshine without having to constantly supervise your dog. Large breeds and working breeds especially enjoy the chance to be outdoors and get more exercise than they would on a traditional walk. Many dogs prefer being outside when an owner is at work instead of being left indoors.
A secure kennel will make sure that your dog is safe from cars and other dangers. If you are planning on leaving a large dog outside for any amount of time you need to buy a well-constructed outdoor dog kennel to keep your dog safe and happy.
What To Look For in an Outdoor Dog Kennel
There are a lot of factors that you need to consider when you are looking at outdoor dog kennels such as:
The material the kennel is made of.
The size of the kennel and the size of your dog.
Is the kennel all-weather?
Does the kennel have a roof?
Does the kennel have mat floors or does it just sit on the ground?
Where will the kennel be placed in the yard?
What kind of shelter can be placed in the kennel for the dog?
Generally speaking, you should plan on placing the dog kennel in a flat area of your yard where the kennel will be somewhat sheltered from both bad weather and direct sunlight. You should plan on keeping a dog house or some type of shelter in the kennel to give your dog a way to get out of the elements if your dog is going to be in the kennel for more than an hour. When you are considering what size kennel to buy, remember to take into account what size your dog will eventually be if the dog is still growing. Puppies can grow up pretty quickly and your puppy may outgrow a kennel in a few weeks if you don't think ahead.
Metal dog kennels with smooth edges are the best kind to get for your dog. Just make sure that the metal doesn't become too hot when it's left in the sun. Also, you should be sure that it's heavy duty and able to stand up to the weather outside. There are lots of ways that you perform a little DIY to turn a commercial dog kennel or dog run into the perfect custom kennel for your dog's needs. Here's a quick look at some of the best large dog kennels on the market: