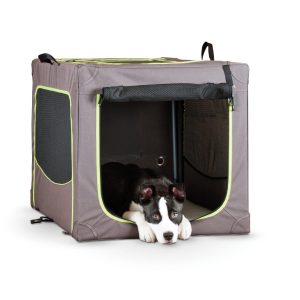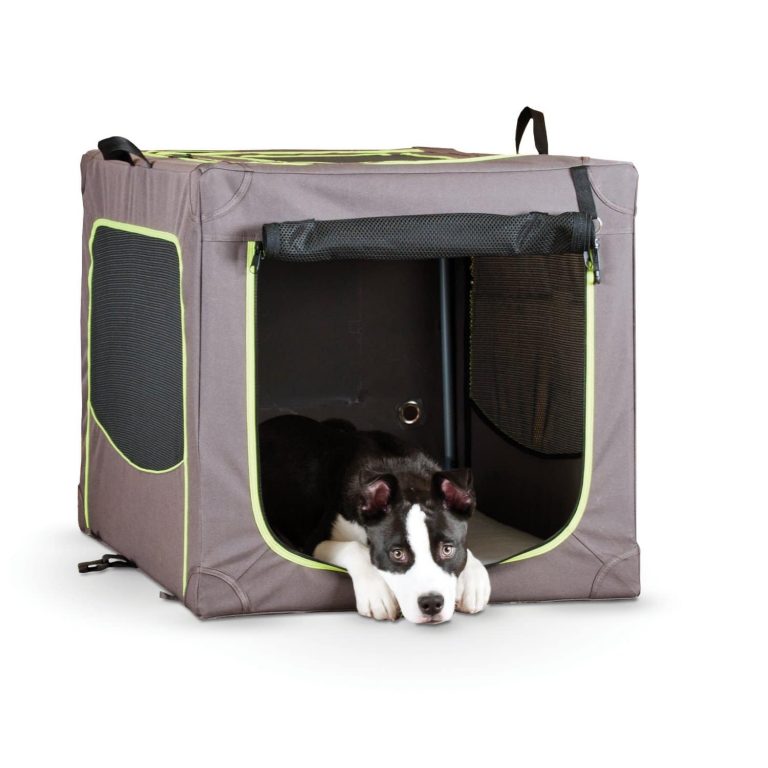 Are you a traveling professional who wants to take your dog with you? Or perhaps just the kind of person who can't leave their furry pal behind? If so, you may want to take a look into folding soft dog crates. There are several advantages to owning a collapsible dog crate, and if you're the right kind of person with the right kind of dog you might want to make the leap and purchase one right now. In this review, you can find the best soft crates for dogs on the market.
But first, let's look at how you can determine if one of these collapsible dog crates is right for you.
Pros
Folding soft dog crates are usually collapsible, making for easy storage.
They're very lightweight, meaning they'll take less effort for you to move around.
Most of these types of crates will have high visibility and superior ventilation, making your puppy feel secure and making sure that they have fresh air.
They're soft, which has obvious advantages for your canine's comfort. You'll also find that they're perfect for clumsy puppies or dogs recovering from surgery who might injure themselves in a wire or plastic crate.
Cons
They are more easily damaged by dogs with destructive tendencies.
If your dog isn't well potty trained, cleaning can be quite a chore.
They're not very protective of your friend during car rides, and they can be hard to secure.
Our Choice and Recommendation: