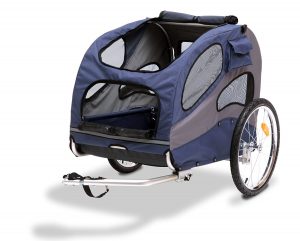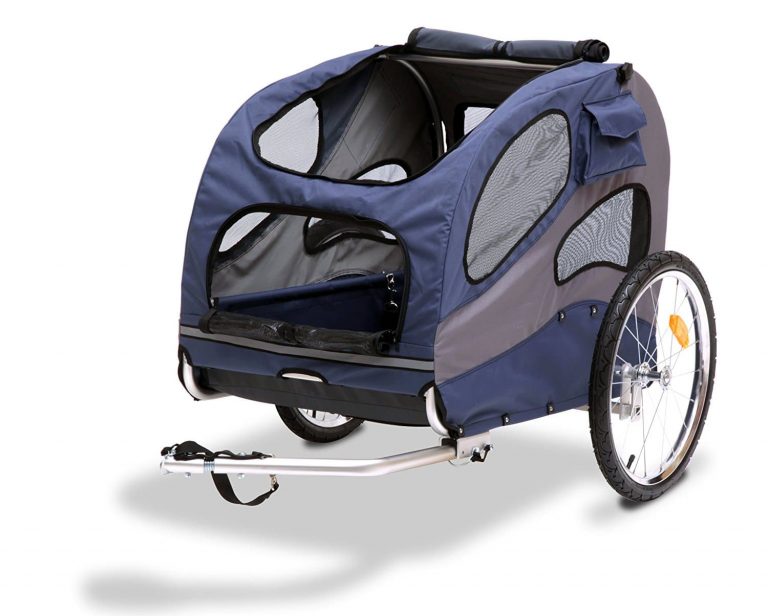 If you're the active type who likes to take your dogs on journeys, then an investment in a bike trailer might be exactly what you're looking for. With a good one, you'll be able to take your dog with you whenever you cycle, allowing your pup a free ride at your expense and making sure you never have to leave them home again.
Why a pet bicycle trailer? Because taking your dog with you while cycling is a great way for the two of you to bond and it'll be immensely enjoyable for both of you.
We bring you some of the highly-rated best dog bike trailers in the market to choose from. Go through our list of recommendations of bike trailers represented by:
The Best Dog Bike Trailer Available – Our Recommendations
Before we dive into the meat of the matter, we'd like to present two for your quick perusal.
The Burley Tail Wagon is mesh sided, rugged bike trailer for dogs that will serve pretty much any cyclist well. It's well built, portable, and even has protection from the weather. If you're willing to spring for it, you might have just found exactly what you're looking for.
If you're looking for the best value for the money, then take a close look at the Best Choice Products 2 in 1 Pet Dog Bike Trailer, it's sturdy, lightweight, and the third wheel behind the hitch will make it easy to turn. It might not be the fanciest, but it can't be beaten for the price.