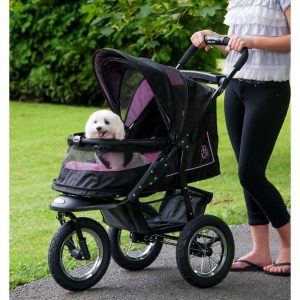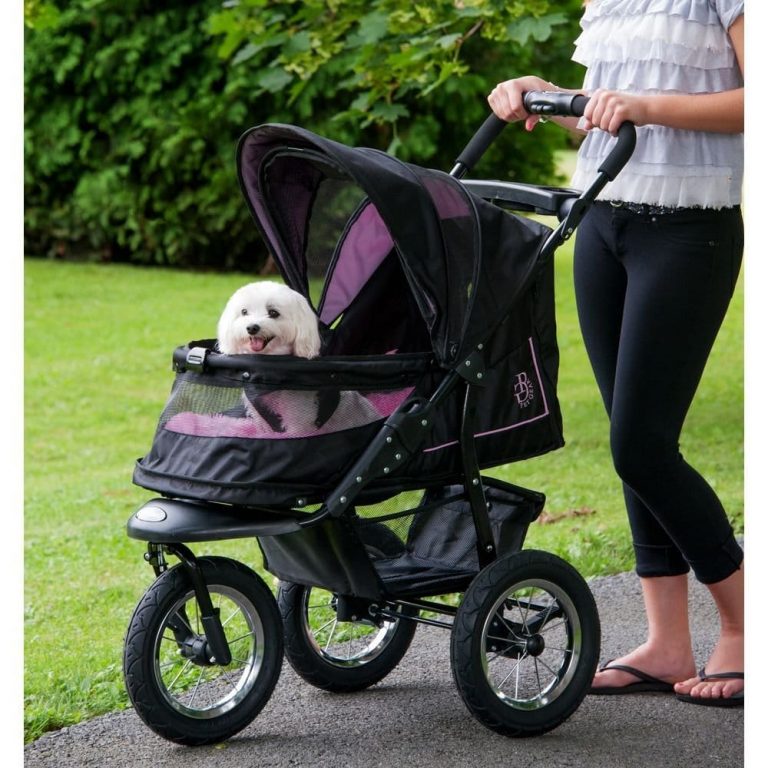 Dog strollers are the new must have dog accessory. If you're asking yourself why you would need a stroller for your dog you're not alone. On the surface, it might seem like the last thing a dog needs is a stroller. But there are actually many reasons why having a dog stroller is great for you and great for your dog.
Check out some of the best reasons to get a dog stroller:
Reasons to get a Dog Stroller
Dog carriage makes it easier to take your dog places. Whether you're going to the vet, or to an outdoor event like a concert or just to a restaurant your dog will have a safe and familiar place to rest. The stroller will keep your dog from getting too much sun or getting wet in the rain. It also gives your dog a nice barrier from other possibly aggressive animals.
Taking your dog to work with you in a dog stroller will make sure that your dog has a familiar and secluded place to nap without dragging a kennel to the office. It will also make getting your dog in and out of the car a lot easier.
In an emergency situation, pets are often so scared that they run away before a pet parent can get them into a confining kennel or carrier. A dog stroller will let you secure your pet in an emergency and make it easier to take your pet with you wherever you go.
Dog strollers protect paws. In the summertime when it's over 100 degrees pavement can feel like hot coals to your dog. In the winter, they have to deal with frozen slush, snow, and salt on roads and sidewalks. Putting your dog in a stroller gives them some relief from the elements and protects their feet.
Pet strollers give older dogs or injured dogs or disabled dogs the chance to get fresh air and sunshine. If your dog has mobility problems you can use a dog stroller to give your dog a walk again. And if you want to take a break your dog can nap in the stroller.
You can get better exercise. If your dog has trouble keeping up with you when you go walking or running you can bring a stroller with you and let your dog ride when he or she gets tired. That way you can get the exercise you want and your dog can still enjoy some outdoor time too.
Now that you know some of the benefits of having a dog stroller let's break down some of the most popular types and models of strollers so you can find the doggie stroller that will work best for you. Doggie strollers come in a range of sizes and styles. Dog strollers for medium dogs will be much different than dog strollers for large dogs and so on.
Let's look at some of the most popular dog strollers for different sizes of dogs: