Every dog parent wants the best for his furry buddy, and unsurprisingly food is #1 among all the conditions affecting the life of every living thing. What if you're tight on budget and forced to spend less on dog food – does it mean your canine is condemned to poor-quality nutrition? In this article, we will give you the guideline on how to choose the best affordable food for your pet. Along with some basic information on canine nutrition, we offer you 7 best cheap dog food picks available on the market in 2021.
Is There Good Cheap Dog Food At All?
First of all, judging about quality by the price or label can be wrong. There are cheap dog foods that provide all the necessary ingredients for canine well-being. There are expensive dog foods that are full of useless fillers, artificial flavors and cheap by-products low in protein. Top dog food brands are everywhere on the store shelves and ads, they have better promotion and usually cost more than other similar products. Many dog owners think that price always defines quality. It's only half-true, though. Surely, there are fair prices on meats, vegetables, fruit and vitamin supplements, which are basic ingredients for healthy dog food, but there is a price on marketing promotion as well, and it adds a certain cost to the product's value.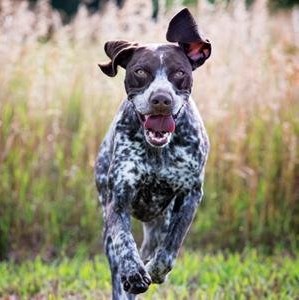 Moreover, promotional expenses may be a significant part of the price. This way even a quite ordinary recipe in a stylish package with a recognizable brand logo on it can be sold by the higher price as premium nutrition. Meanwhile, the smaller brands which sell quality affordable canine food, but have modest ads budgets, are far behind the market leaders in popularity. Thus, to avoid being tricked by the label, check the information it claims. Does it state the food is organic or holistic? Check the list of ingredients to see if it's true before putting it in your cart.
Pet owners tend to consider the cheap dog food just a "filler" with no nutrients, but the situation has been changed. According to the general tendency to a healthy diet, people get more educated on how proper food should be chosen. Many cheap dog food brands nowadays try to compete with the top sellers by quality and price on their products. They improve their recipes with fiber, prebiotics, probiotics, vitamins, minerals, amino acids, and Omega fatty acids to sustain the dog's heart, digestion, immune system, and other vital organs.