The SMONTER Heavy Duty Dog Crate Strong Metal is built with large tough dogs in mind. Many wire cages may as well be made out of tin foil for some breeds, so if your dog has managed to escape from other cages then this Empire II should be the challenge they can't beat.
Description and Special Features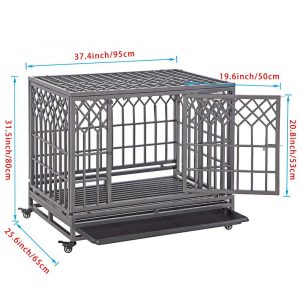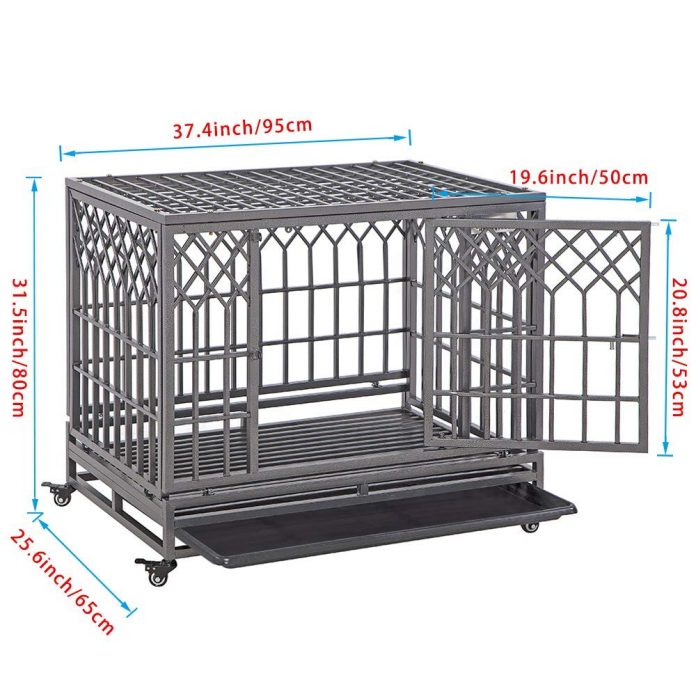 Built from the ground up with powerful dogs in mind the Cruising Companion Empire II is created from 20-gauge ½ inch steel diameter tubes, so there's absolutely no chance Fido is going to chew his way out to freedom. Unless your dog has access to power tools and develops the ability to use them, then it's a safe bet they aren't going anywhere while contained in this cage.
The cage floor is a grate made from the same steel as the rest of the cage, an excellent solution for dogs who might like to try tunneling their way out of confinement. The grating also allows waste to drop through onto a removable steel tray for easy clean up. Four caster wheels ensure the cage is kept up off the floor, which means you can store your dog anywhere throughout the house without fear of them damaging the floor through excessive scratching and escape attempts.
The steel is treated so as to prevent rusting and the addition of the castor wheels allows the cage to be wheeled outside when a little extra cleaning with the hose is required. Heavy duty latches and reinforced welds at potential weak spots remove any doubt about the security of your dog.