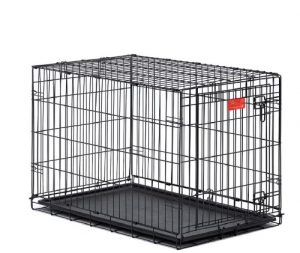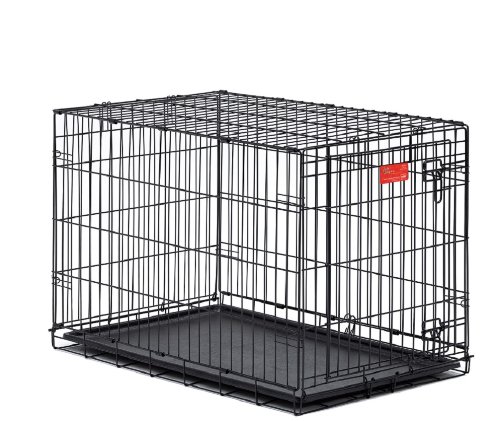 Pet dogs are the most loyal beings on Earth. They are the ones who stay by your side even when the world turns against you. These little creatures are cute and adorable together with being good companions. However, they can cause their owner a lot of trouble if they are left free all the time.
Dogs, similar to cats, have the tendency to ruin the house when left alone at home. They can hop on the furniture, pee on the couch, and wrestle with your precious showpieces in the absence of supervision. Hence, if a pet owner is to ensure that their house remains in good condition while they are away, they have to purchase an item that can help them solve their problem.
In such a case, the MidWest Life Stages Folding Metal Dog Crate serves as the best option for these pet owners. This particular dog crate, as a matter of fact, is equipped with all the features that can guarantee the pet owner a mess-free house and allow the pet to stay inside the house without being harmed.
Description and Features

The MidWest Life Stages Folding Metal Dog Crate is well-equipped with all the necessary features that a dog crate should possess. The crate is made up of high-quality material that ensures less damage to it when used. Moreover, the dog crate is an ideal living area for pets that weigh between 40 to 70 pounds.
The dog crate is made up of double doors on the front and sides, offering multiple openings. It also contains an easy to clean plastic pan at the bottom of the crate. Moreover, the MidWest Life Stages Folding Metal Dog Crate also comes with a folding feature in the product, which allows the crate to be folded when not in need and prevent it from consuming much of the house space.
Finally, the pet crate contains a divider that helps the owner adjust the living space according to the size of their pet. It also provides the pet owner an opportunity to keep changing the space of the crate as the pet starts growing.