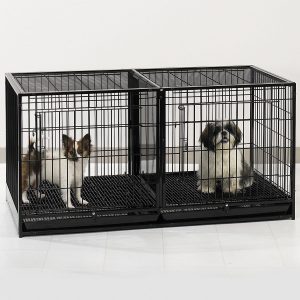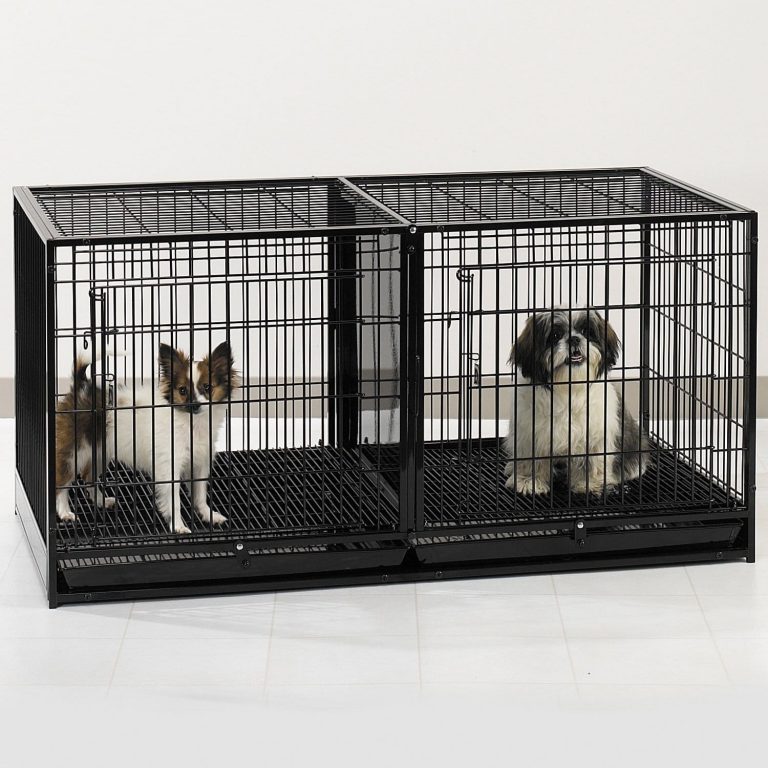 If you're looking for a durable cage for your pet or if you want to create a cage bank in your pet care business, vet clinic, or grooming shop, the ProSelect Steel Cage is a great purchase. It has all the features you need in a steel cage for pets, and the affordable price means you will be getting the best value for your money.
Description and Features
The first feature that you need in a pet cage is that it should be strong and durable so that you can easily hold the pet in it without it causing any unwanted trouble. This cage by ProSelect features sturdy, heavy-duty construction of stainless steel to contain your pet easily and to ensure their safety.
Pets love to make a mess and the owners are left to clean all of it, which can be very frustrating at times. But what if the cage was easy to clean and had a stain and odor-free construction? The life of the pet owner will become exponentially easier. The entire design of this cage is covered with a black powder, which is easy to clean and resists odors and stains as well.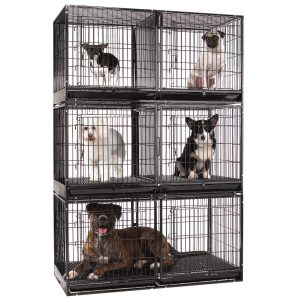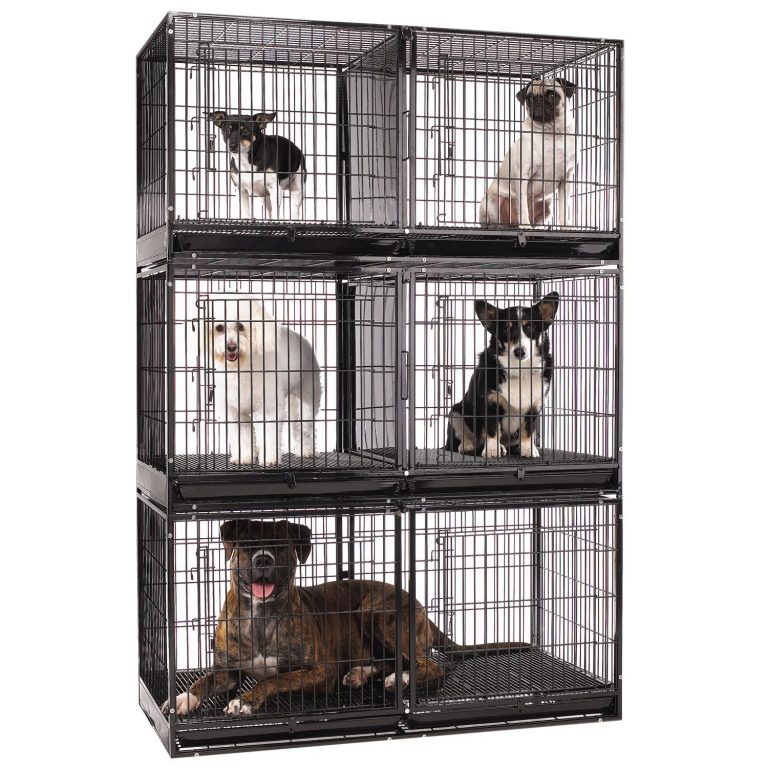 For those who run vet clinics and pet care stores, it is not easy to manage pets of different shapes and sizes at once. Sometimes you may want to have a cage that can hold two small pets separately and sometimes you may have to hold a large one. A convenient cage lets you switch between different sizes, and this is one of them.
The cage features a stackable design to give you versatility. You can easily create cage banks to keep the pets safe separately. The cage also features a removable center divider panel, which lets you turn the full size of the cage into two separate halves of equal size.
An essential feature that you look for in a cage is that you can easily give the pet its food without opening the entire cage. It should also be able to clean easily. This cage features two-floor grates as well as two sliding floor pans that are made of plastic. You can clean and use the two sides of the cage separately.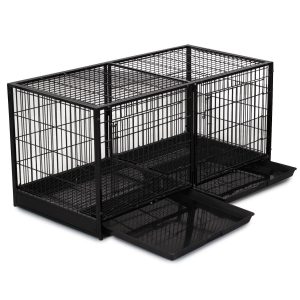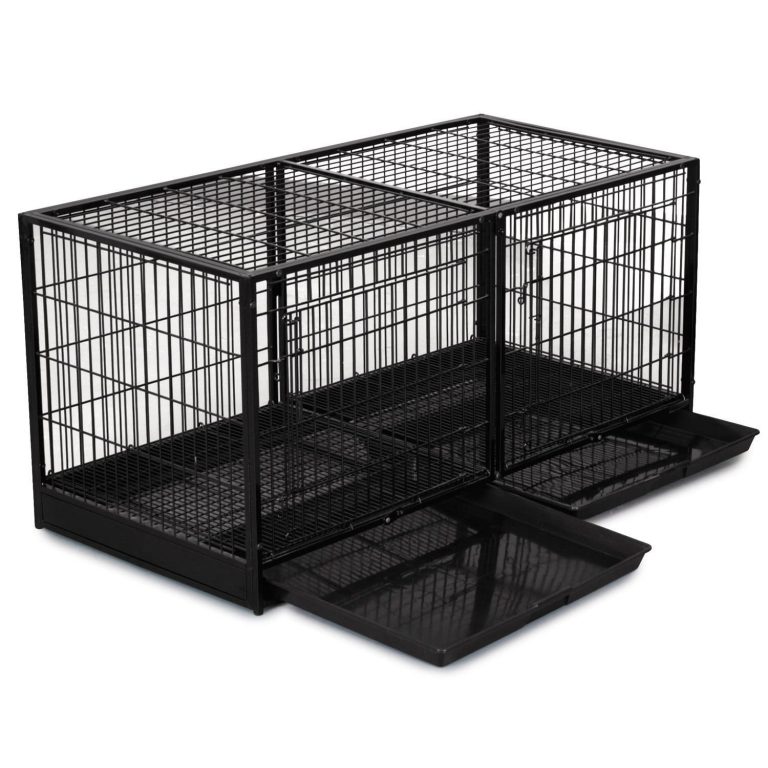 The floor grates are also useful in that they can elevate the pets above the floor pan so that you can keep them comfortable and dry. You can clean the cage without having to take your pet out.
Nobody likes to see their beloved pet stolen or lost, but it does happen and to avoid it, you need a cage that is secure and safe for your pet. This steel cage by ProSelect also features a triple door latch to give extra security to your pets and give you peace of mind as well. The narrow grid floor grates ensure maximum comfort as well as security.